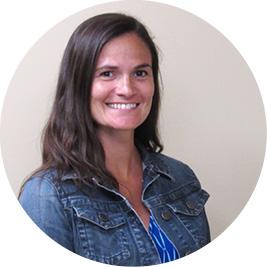 "We understand that being a college student is only one part of your busy life. The Office of Student Affairs at UNH CPS has established support networks tailored to the needs of online students; providing support in easily accessible formats, available at times when you really need them. We have years of experience and are ready to connect you with the academic, community, or wellness resources you need to help you succeed."
Tiffany Doherty
Director of Student Affairs and Academic Engagement
Discrimination, Sexual Misconduct, and Interpersonal Violence Report
If you have observed, experienced or been provided information about an incident of sexual harassment, and/or sexual violence, discrimination, harassment, retaliation or bias, please submit the Incident Report Form. For more information on Title IX Reporting, please contact the Title IX coordinator at the Civil Rights and Equity Office at (603) 862-2930 (Voice / TTY Users 7-1-1).
For more information on Title IX Reporting, information, and to contact the Title IX coordinator, contact the 
DISCRIMINATION, SEXUAL MISCONDUCT, AND INTERPERSONAL VIOLENCE REPORT
Grievance Policy and Procedures
A grievance is defined by UNH CPS as a formal complaint made by a student arising from an issue that falls outside established dispute resolution procedures outlined in the UNH CPS catalogs and/ or handbooks (e.g. academic and conduct matters). Generally, a grievance concerns instances where a student feels that a UNH CPS policy has been applied unfairly, incorrectly, or unreasonably.
Safety & Security
The UNH College of Professional Studies is committed to supporting the welfare of its students, faculty, staff, and visitors by providing a safe and secure learning environment.
Student Concern Form
To report a concern about a student's well-being, submit a report via the Student Concern Referral Form. If there is an immediate concern about a student's safety, please contact 911.
Student Government
Interested UNH College of Professional Studies undergraduate students are welcome to join the Student Government organization. 
Student ID Request
Current students are eligible to receive a student ID card if they are currently enrolled in a course or are an active degree student. New students are eligible once the add/drop period has passed.
Student Violation of the Code of Conduct Form
Use this reporting form if you or another student has been harmed by, witnessed or has knowledge of a concerning event affecting our campus community and/or violating our Student Code of Conduct. Incidents that occur on or off-campus are subject to disciplinary review, even when law enforcement has intervened.
Commitment to Diversity & Inclusion
We strive to create a collegial and supportive community that values differences of opinion and disagreement along with civility and consensus, and in which all of its members are valued for their contributions and are appropriately recognized and rewarded for what they do.
---
Diversity: A UNH College of Professional Studies Community Value
We are committed to supporting and sustaining an educational community that is inclusive, diverse, and equitable. The values of diversity, inclusion, and equity are inextricably linked to our mission of teaching and research excellence and we embrace these values as being critical to development, learning, and success.
We expect nothing less than an accessible, multicultural community in which civility and respect are fostered, and discrimination and harassment are not tolerated.

We will ensure that under-represented groups and those who experience systemic inequity will have equal opportunities and feel welcome on our campus.

We accept the responsibility of teaching and learning in a diverse democracy where social justice serves as a bridge between a quality liberal education and civic engagement.